This is a premium feature available with Astra Pro Addon plugin. To use these pro features, you need to have the Astra theme along with the Astra Pro Addon installed on your website. Note: These are installed and activated by default on your website.
Custom Layouts is a very powerful module offered in Astra Pro. With this module, you can create a totally custom header, footer, 404 pages as well as custom content or code on various hook locations.
Quick Steps on How to Create Custom Layouts Using the Custom Layout Module
Step 1: Make sure you have the Astra Pro Addon plugin installed and activated.
Step 2: Activate the Custom Layouts module from the Astra Options under the WordPress Dashboard > Appearance > Astra Options
Step 3: Visit customizer [ Appearance > Astra Options > Custom Layouts ] to edit Custom Layouts settings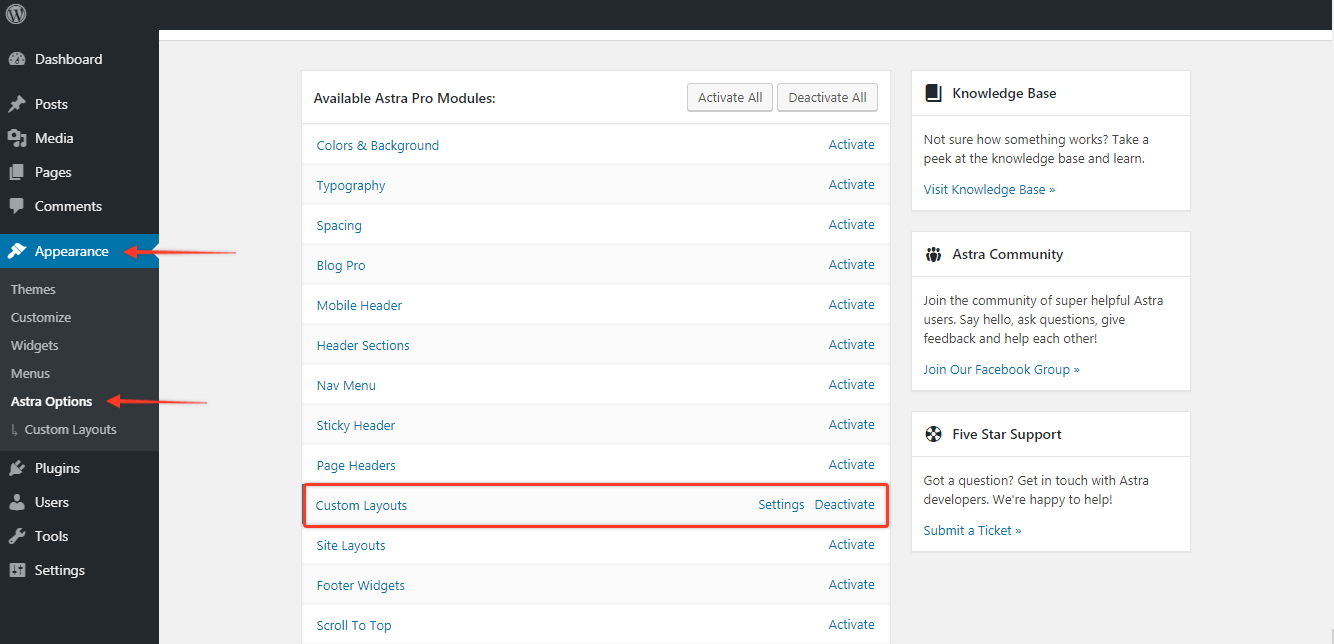 After activating a module click on Settings option to get started.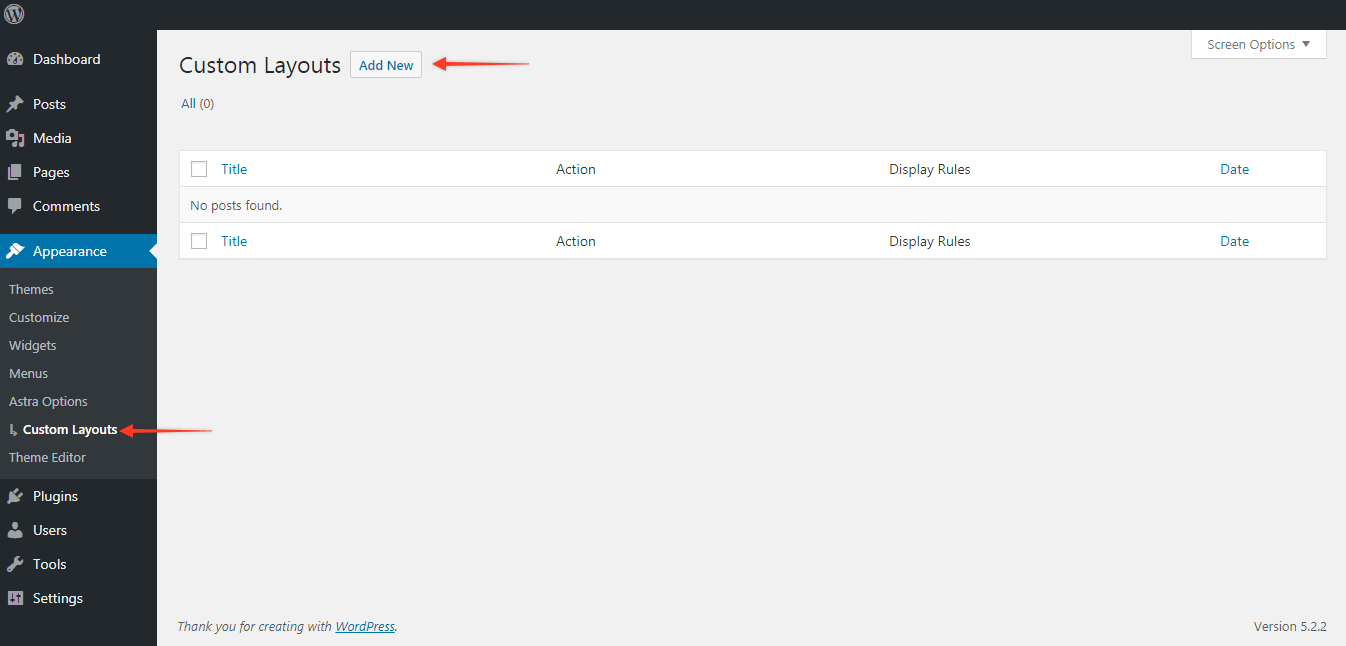 Now you will see a new Custom Layouts menu under the Appearance tab:
Once you add a new layout, you will see options as below: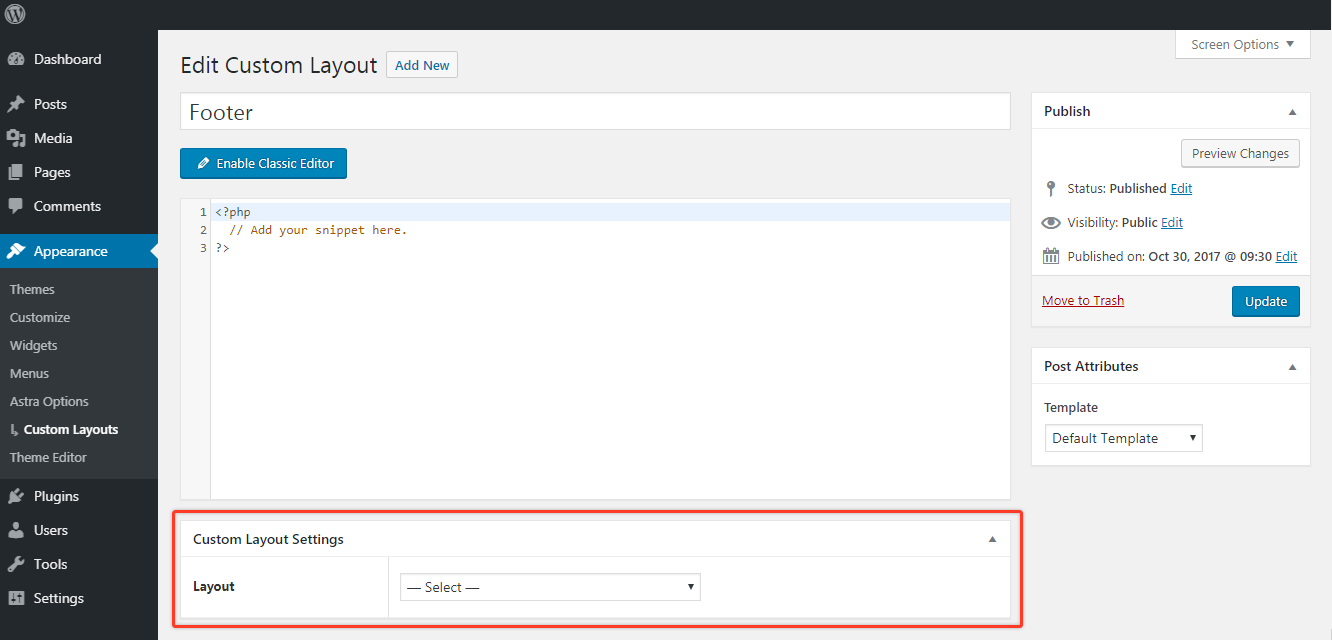 Select the option from the dropdown, where the custom layout will be appended. Please check dedicated articles on the links below for available with each layout:
Not the solution you are looking for? Check our other articles.